President: Trinity Carrasco
Trinity is a second year Revelle student with not only a passion for physics, but also for inspiring young girls to pursue their scientific endeavors! She has worked as a summer intern in Aerospace defense and is eager to learn about particle physics and quantum gravity. Trinity practices yoga and enjoys running and playing tennis in her free time.
Pronouns: She/her/hers
@trinity.c
---
Vice President: Mikaela Larkin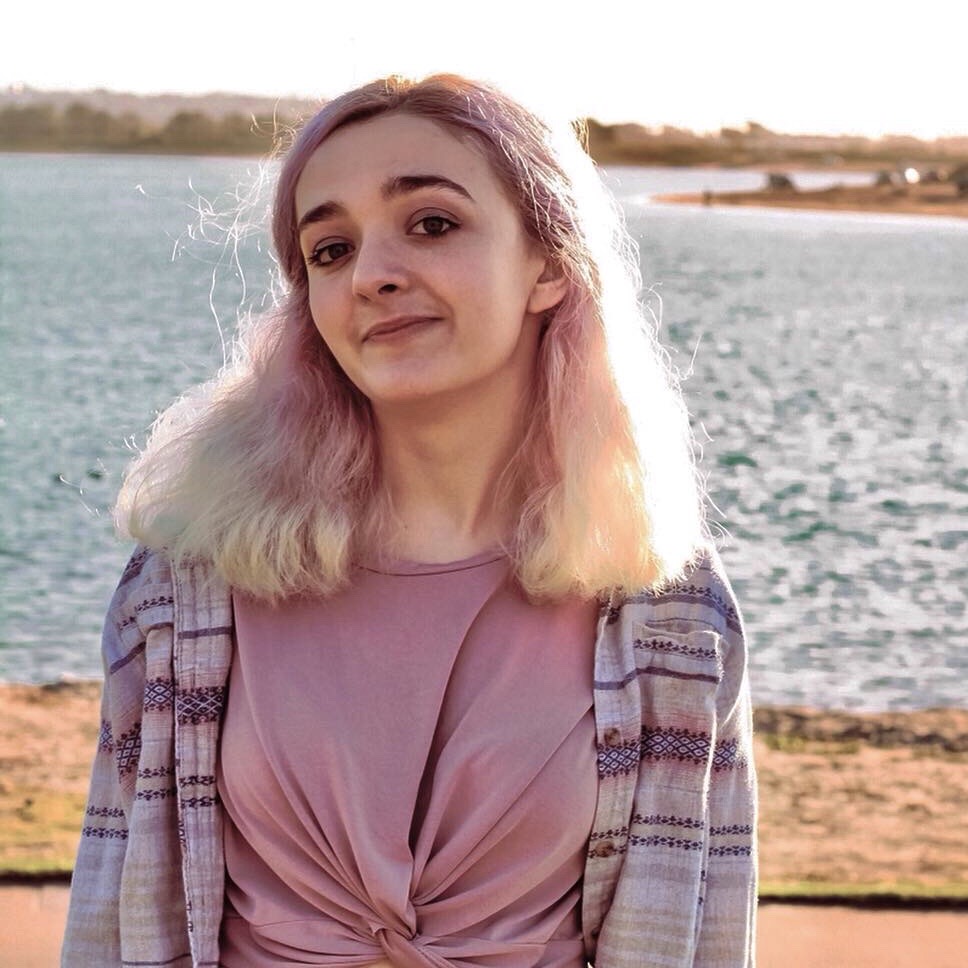 Mikaela is a Sophomore and the faithful roommate to our Madame President. She is specializing in astrophysics and has a special interest in black holes and galaxy formation. When she is not studying really hard for her physics quizzes, she can be found at concerts or hanging with her favorite dog(go), Daisy!!!
Pronouns: She/her/hers
@mikaelalarkin
---
Secretary: Akansha Saha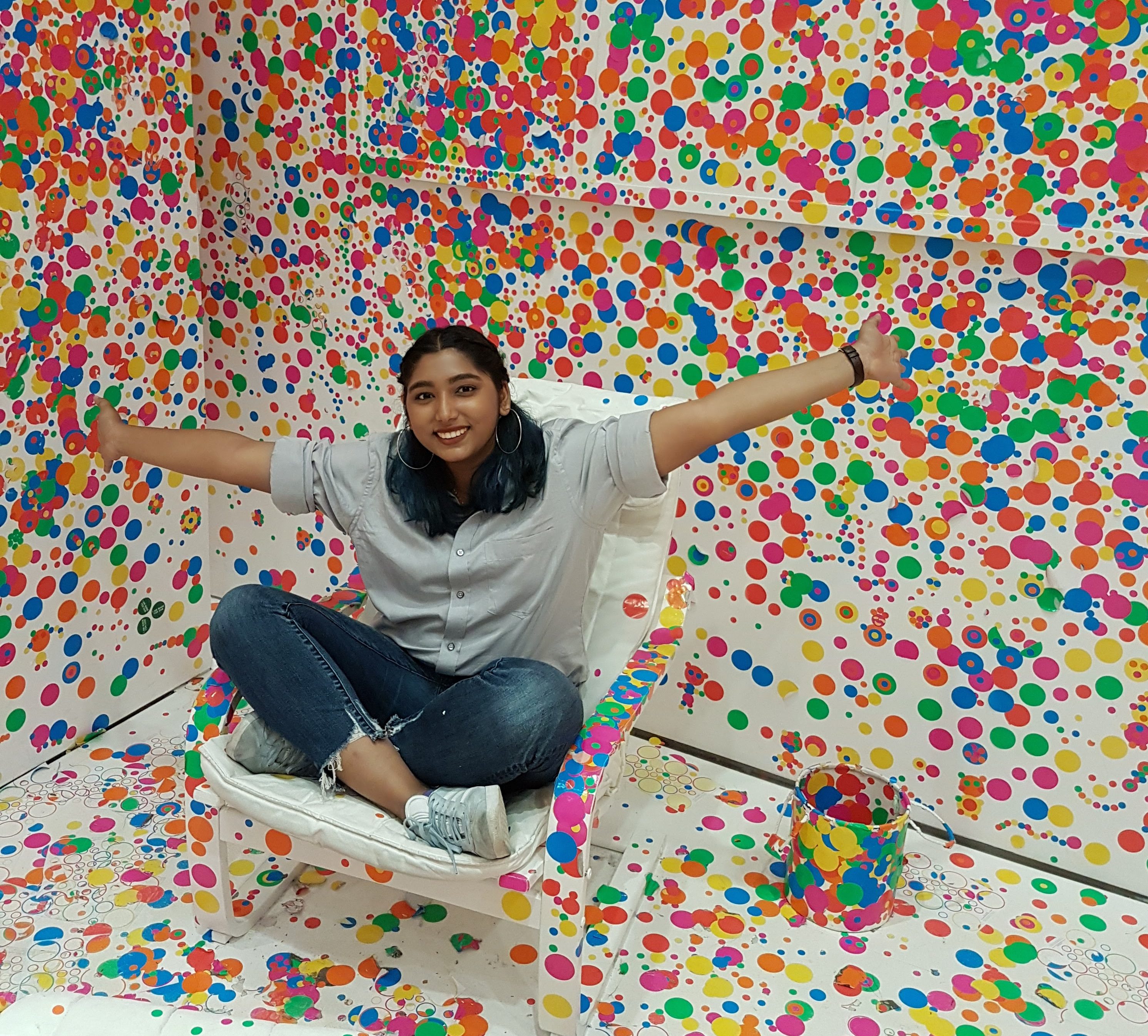 Akanksha Saha is a fourth-year general physics major in Muir! She works in Plasma Physics with her research in both neutral and non-neutral plasmas. Her favorite classes have been Phys 4E and Math 120. She has been heavily involved with UWiP during the past three years (president for two!) and is hoping to continue supporting the physics community as a student representative for the APS Far West Section committee in 2020. Her interest outside of physics (yes it is possible!) include going on hikes, reading, enjoying time with her friends, napping, and obviously going out to eat (very good at being a human/real-time yelp).
Feel free to contact her via Facebook or email for any advice on physics, research or how to deal with life!
---
Treasurer: Timothy Jancic
Tim is a Senior this year, class of 2020. His specialization is in Astrophysics. One of his favorite classes has been 105A, Mathematical and Computational Physics, with Dubin on his account it is the best class by far. You just learn so many skills. When he's not studying he enjoys tea, board games, hiking, and cooking.
Insta: @timothy_jancic
---
Tech Consultant: Danny Levinstein
---
Liaison: Sincheng Huang
Sincheng Huang is a fourth-year general physics major in Revelle. He has worked in an acoustics lab at Los Alamos National Laboratory since 2015, generally he works in applied physics. Sincheng is broadly interested in solving inverse problems as well as instrumentation/data acquisition/analysis. Thus far, his favorite class has been Phys 120, which he went on to TA the following quarter (struggling 120 students – feel free (but not too free) to hit him up for help). Outside of being a physics major, Sincheng loves gorging himself on food with friends.
Contact him via Facebook!
---
Senators: Niana, James, Ethan, Andrew
Niana Mohammed: bio, pic
James Qi: James is and 4th year and conducts research in Experimental Particle Physics. His favorite class has been Physics 105B and is extremely passionate about Electricity and Magnetism. In his free time he can be found focusing on his origami animals and eating fruit peels.
Ethan Green: bio, pic
Andrew Nguyen: Andrew is a fourth-year general physics major in Muir. He has suffered through many physics classes. His favorite physics class is the infamous PHYS-105B. To the dismay of his fellow peers, his current favorite class is a lower division psychology class, PSYC-3. His favorite activities outside of school include catching up on sleep, getting BLASTED by homework, and playing board games at Ethan's house. He doesn't use social media often, but you can find him on Facebook rocking his fantabulous hair.
Pronouns: He/Him/His