Board Members
President 

The President manages the board and makes sure the organization keeps to its goals and plans. The President is also the UWIP representative to the UCSD Physics Department.
Ashley Warner is a computational physics major who is stuck doing one of the Triple S's (studying, sleeping, or snowboarding). Frequently referred to as "Miss Physics" amongst non-physicist peers. Contact the president through the uwip email, or for a faster response at a.nicolewarner@gmail.com or vorolina@gmail.com about any questions, particularly if you are not sure about which member to contact!
Vice President
Akanksha Saha
She is a second year physics student.
Secretary 

The Secretary keeps record of attending members at events, and assists with planning events and maintaining the organization of the organization.
Nina Shirman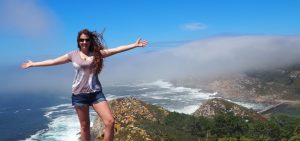 Nina Shirman is a third year astrophysics major. She is currently doing research in stellar astrophysics, studying stars at the end of their lives. After she graduates, she plans to pursue her interests in grad school. She enjoys reading, writing, playing piano, and watching Netflix. She also loves cats and the outdoors and hates apple cider. Contact her at nshirman@ucsd.edu.
Gretel Mercado
She is a 4th year physics major and minor in computer science. She plans to pursue her interests in particle physics and cosmology in graduate school. Her other interests include reading, studying, philosophy and history, and exploring the outdoors. Contact Gretel at grmercad@ucsd.edu to ask about membership and upcoming events. 
Treasurer 

The treasurer is in charge of administering the club's  general operating funds.
Darren Nguyen
He is a second year physics w/ specialisation in computational physics major.
Board Members 

A board member works closely with the other board members in event planning and other tasks to help the organization meet its goals and plans.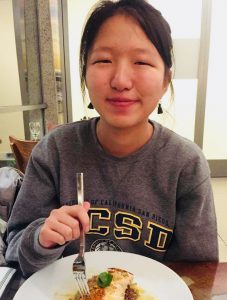 Skye Yang 
She is a second-year structural engineering major from Revelle. She was a biophysics major in her first year. Do not be alarmed, she still loves physics but she just decided to pursue physics in another direction. She enjoys serving the physics community on campus, and she firmly believes in the value of connecting students from different disciplinary to make the best out of everyone's college experience. In her free time, she enjoys watching tons of movies and playing the guitar.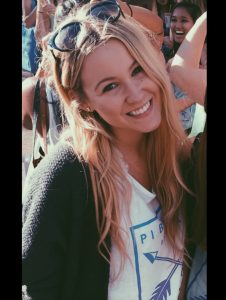 Chanel Olsson
Chanel is a third year, majoring in physics. Additionally, she is a member of Pi Beta Phi, volunteers at Fleet Science Center, and runs half marathons to fundraise for charities including the SDFR, St. Judes, and PETA. Chanel loves her cat, making puns, and eating cookies!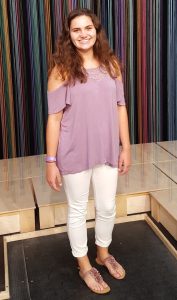 Rebekah Faulstick
Rebekah Faulstick is a third year Physics major. She is also working on a minor in dance. Her hobbies include having bingeathons with her friends, planing various sixth college events, helping to lead sixth to golden shoe victory, and hanging out with her family.
Rashida Doctor
She is a second year physics w/ earth science major.
Niana Mohommad
She is a first year physics w/ astrophysics major.